TripAdvisor's users reviews available on Hotele.pl!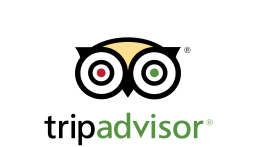 TripAdvisor is the world's most popular tourist portal offering easy planning and booking a perfect trip by providing millions of candid reviews and opinions of hotels, attractions, restaurants and more.
ACCESS TO TRIPADVISOR'S REVIEWS GIVES YOU 
THE OPPORTUNITY TO:
Choose the best offer available
No more random choices, no more being confused when planning your perfect trip. You will be able to choose the best offer, basing on travellers' reviews.
Helping others
Were you satisfied with the hotel where you stayed? Or maybe there was something wrong? Share your opinion with others! Thanks to your valued feedback other travellers will always make the best possible choice.
Search for available properties 
in your destination.
Choose the best offer, basing on opinions 
of others travellers.
After your trip, don't forget to share 
your experience with others!